book your appointment here now
Laban london barbers
bellevue road
Laban london barbers
northcote road
anthony Laban London barbers
At Laban London we combine traditional barbershop skills with cutting edge style. That means quality haircuts, proper wet shaves and dapper grooming, all in a relaxing atmosphere on Bellevue Road. We're just a couple of doors down from The Althorp, so you can pop in for a fresh haircut and stick around for a refreshing beer! 
Appointment's aren't necessary, but it's smart to book ahead.
the full service for the descerning gentleman

We're a dab-hand at tailored cuts and modern styling.

Nothing beats the feeling of our traditional wet shaves.

Beard shaping and grooming
We'll pamper your face-fur to keep you looking dapper. Hands down, feet up… let us take the strain.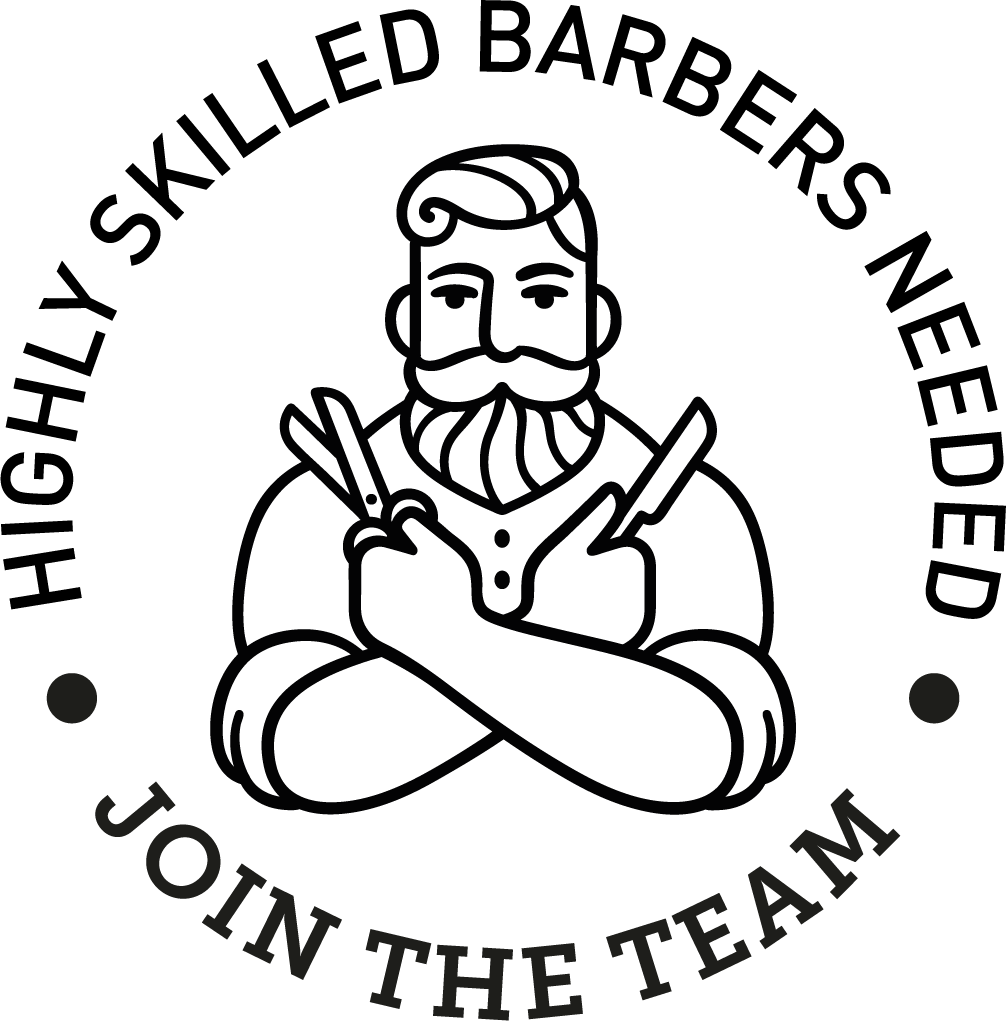 We are looking for new barbers to join the team. Get in touch if you are interested.
WASH & CUT — £28
WASH & CUT + HOT TOWEL SHAVE — £62
DRY CUT — £28
CLIPPER CUT — £15
REFRESH SKINFADE — £22
SKIN FADE — £33
PRECISION BLEND COLOUR HAIR — £25
PRECISION BLEND COLOUR BEARD — £17
HOT TOWEL SHAVE — £40
BEARD TRIM with CLIPPERS — £15
BEARD TRIM + STRAIGHT RAZOR + HOT TOWEL — £21
HEAD SHAVE with STRAIGHT RAZOR + HOT TOWEL — £40
EXPRESS PEDICURE — £22
RESTORATIVE PEDICURE — £28
EXPRESS MANICURE — £22
RESTORATIVE MANICURE — £28
KIDS UNDER 9's. — £18
KIDS UNDER 13 — £22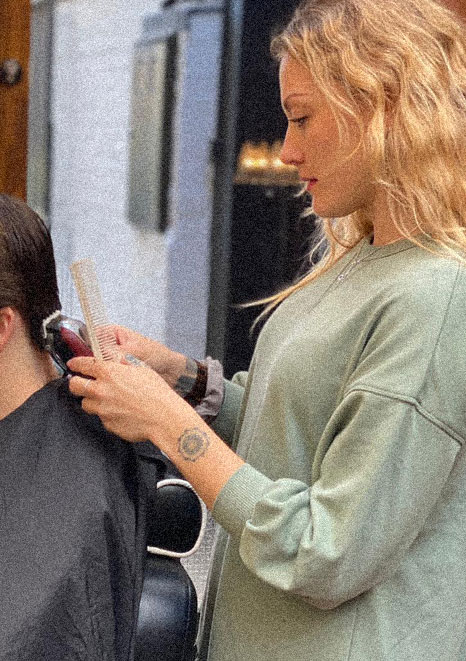 Grace
Grace is super friendly, has bundles of energy and really loves her job. Curls and waves are her fave and also beards (the bigger the better) Grace takes a lot of pride in her work and the environment she maintains for her customers so pop in for a good chat and a great haircut!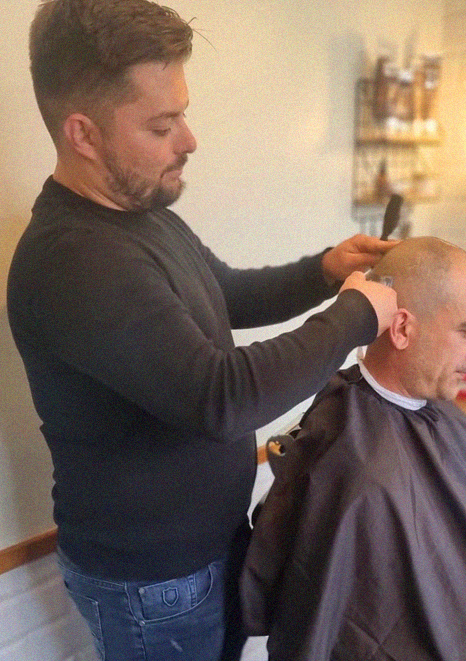 Eddie
Eddie is hardworking, creative, and dedicated to his work. His standard of cutting is very high and his haircuts are of the highest quality. Eddie enjoys travelling and also raps! He loves getting to know his clients and is always up for a good chat or rap!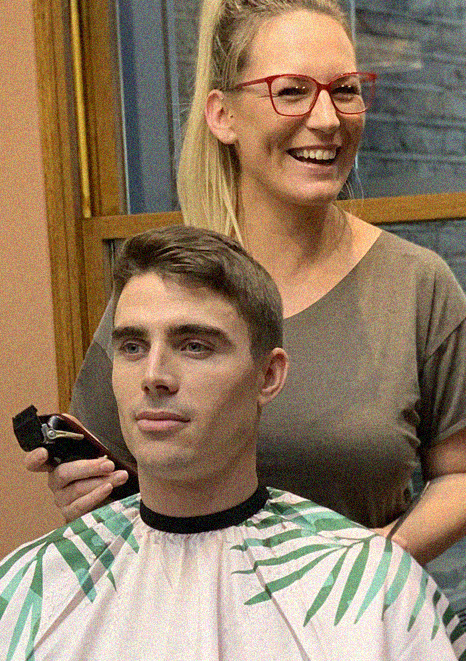 Pamela
Introducing Pamela who has over 10 years experience in cutting, shaving and styling men's hair. Pamela is bubbly, positive and always up for a good chat. You can also book extra time for cuddles with her cockapoo dog Toffee who works beside her!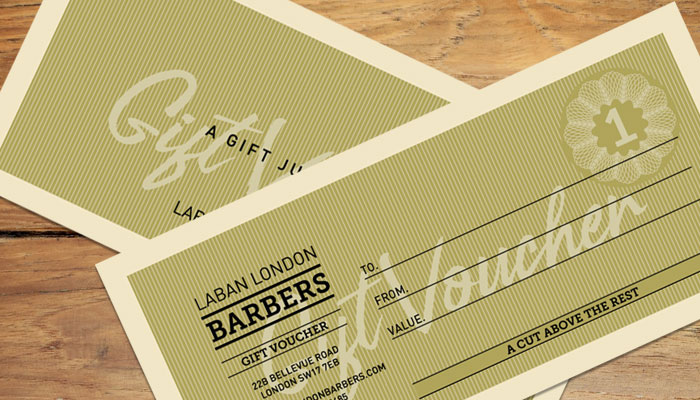 Gift Vouchers available now!
You can now purchase our fantastic gift vouchers online.
The perfect gift for the discerning man.